THE CDS OF KELLY HOWELL PAGE 1 OF 2
(BRAIN SYNC)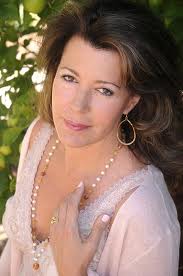 Founder and president of Brain Sync, Kelly Howell is internationally acclaimed for her pioneering work in mind expansion. The author of over 60 best-selling audio programs, Kelly is the creator of Brain Sync's Brain Wave Audio Technology.
Eminent scientists and medical professionals - such as Harvard-trained neurosurgeon Norman Shealy, MD, PhD have used programs developed by Kelly in their professional practices.
Her 20 years of research into spiritual practices and meditation, combined with her work with physicians and biofeedback therapists, have enabled Brain Sync to refine its extraordinary audio technology into the exceptionally powerful, life-enhancing audio programs so many have come to rely on.
KELLY HOWELL TITLES PAGE 2
BEST SELLERS LISTS