THE CDs OF NANCY HOPPS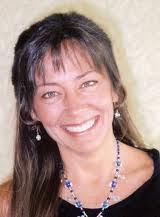 NANCY HOPPS is a nationally recognized author, speaker, and mind-body-Spirit healing consultant. Her award-winning RELAX INTO HEALING CDs have been mentioned in Reader's Digest, Redbook, Yoga Journal and others. They've earned praise from leaders in the field, including Dr. Bernie Siegel and Dr. Joan Borysenko, and are in widespread use in personal and clinical healing settings. Her warm, accessible presentational style and well-honed skills have touched the lives of thousands of students, private clients, workshop participants and CD and tape listeners. Nancy brings a wealth of personal, as well as professional, healing experience to her heartfelt presentations and acclaimed recordings.

Nancy has studied, developed, and honed a variety of relaxation and healing methods that are simple, yet powerful, and applicable to people of all ages and all levels of experience.

Deep relaxation is the common foundation of Nancy's extensive healing work. It is in this state of deep relaxation, when the body is stilled, the emotions soothed, the mind quieted, that one experiences the center of peace within... and it is in this place of quiet stillness, this essence of the being, that optimal healing occurs.

Additional Info:

Nancy has taught through the University of Oregon and Lane Community College, and was a founding staff member at Concordia Health Resources, a mind/body healing center providing adjunctive health care for physician-referred patients.
CANCER: EMBRACING THE HEALING JOURNEY BY NANCY HOPPS
This double CD set from Nancy Hopps provides nearly two and a half hours of guidance, support, practical advice, encouragement... and love. As a cancer survivor, and a thriver herself, Hopps brings her personal and professional experience in mind-body healing to this unique and valuable recording (and informative 24-page booklet). The comprehensive program combines deep relaxation with the power of guided imagery and affirmation, as it deals with diagnosis shock, treatment choices and decision making, emotional aspects, being a proactive patient, trusting your inner knowing, enhancing healing, and the "re-entry" process. Obviously created by someone who's been there, Hopps compassionately walks you through the "healing journey" with a sense of authority. It inspires a deep level of trust, and a warmth that eases the mind and opens the heart.



PLAYING TIME 72:34 2CD/BOOK PRICE $20.00



CHEMOTHERAPY: A HEAING SOLUTION BY NANCY HOPPS
In addition to her comprehensive 2 CD set CANCER - EMBRACING THE HEALING JOURNEY, Nancy Hopps has created this separate 70+ minute CD and 16 page booklet to guide you through the rigors of receiving chemotherapy. Designed to be listened to before, during and after chemo, it helps prepare you for treatment by relieving fears, relaxing the body and helping to anticipate treatment in a positive light, as an ally in your healing process. During chemo, you may use the relaxation, guided imagery and affirmation processes to relax and receive it as "a healing solution." After chemo, these compassionately guided processes will greatly assist you in post treatment recovery, soothing and healing mind, body and spirit.



PLAYING TIME 71:16 CD PRICE $20.00






DEEP HEALING SLEEP BY NANCY HOPPS
Ease your way into deep, healing sleep by calming the mind, relaxing the body and soothing the emotions. Relaxation expert Nancy Hopps has honed her techniques and presentation with thousands of students, clients and workshop participants, gathering the best simple, natural approaches to facilitate restful nights and joyful, productive days. This innovative new CD resource kit includes a 60-minute CD with easy-to-learn yet powerful breathing exercises, imagery and affirmations, plus a month's worth of reminder cards and an informative booklet. This program is endorsed by Joan Borysenko, Ph.D., Bernie Siegel, M.D. and author Jack Canfield. Appropriate for all ages.



PLAYING TIME 60:00 CD PRICE $20.00






FINDING THE PEACEFUL PLACE WITHIN BY NANCY HOPPS
The creative power of thought and imagery, breathing techniques and affirmations are the cornerstones of relaxation expert Nancy Hopps' work in her "Relax into Healing" series. Learn how to create an "Ocean of Calm" and find the "Stillpoint" withinŽ not to mention how to re-create this state of peacefulness whenever and wherever the need arises. This innovative new CD resource kit includes a 60-minute CD, plus a month's worth of reminder cards and an informative booklet. This fantastic offering is endorsed by Joan Borysenko, Ph.D., Bernie Siegel, M.D., and author Jack Canfield. Appropriate for all ages.



PLAYING TIME 57:00 CD PRICE $20.00






HEALING AFFIRMATIONS & HARP BY NANCY HOPPS
This CD, created by popular demand, is a full-length compilation of the affirmations on Nancy's other "Relax Into Healing" titles. This program is designed to soothe, inspire, and facilitate healing on all levels of your being. Donna Mast's gentle harp sounds once again provide the perfect background for these beautifully written and delivered affirmations. Appropriate for any healing journey, this CD creates a soothing, healing ambience in home, rehab, or other clinical settings, and is popular for use before, during and after surgery, chemo and radiation treatments. A heartfelt program of powerful healing tools.



PLAYING TIME 67:26 CD PRICE $20.00






PAIN:SOFTENING THE SENSATIONS BY NANCY HOPPS
The processes on this CD help you deal with whatever pain or discomfort you may be experiencing, by letting go of tension, resistance, fear, frustration and anger, and embracing the sensation as a communication from your body. Whether chronic or acute, mild or severe, these simple mind-body healing techniques, combined with the incomparable healing power of Love, can make a tremendous difference in managing any sort of pain, while also assisting in the healing process, on all levels of your being. By presenting a variety of approaches, Nancy Hopps masterfully weaves a tapestry of techniques that creates powerful, immediate results. Her incredibly soothing voice and compassionate guidance make this CD a must for anyone who is experiencing pain of any sort.



PLAYING TIME 73:42 CD PRICE $20.00






RADIATION:REMOVING THE DROSS BY NANCY HOPPS
"Removing the Dross" refers to an alchemical process used in refining precious metal, by melting away the impurities. This powerful metaphor is used to help receive the radiation in this light - as a powerful purification process, an ally in your healing journey. Designed to be used before, during and after treatment, the relaxation, guided imagery and affirmation processes on this 70+ minute CD are beautifully designed to help turn an often frightening experience into a tolerable, even welcomed step on the road to full recovery. The masterful use of affirmations and imagery, as well as the heartfelt presentation, make this CD and booklet an invaluable tool to have in any radiation patient's toolkit.



PLAYING TIME 73:04 CD PRICE $20.00






RELAXATION FOR EXPECTANT MOTHERS BY NANCY HOPPS
With her numerous relaxation-inducing meditation albums, Nancy Hopps has effectively helped listeners find peace when under strain, sleep when experiencing insomnia and healing after illness or surgery. This guided meditation is aimed at helping expectant and new mothers experience peace of mind and body. The first meditation on the recording was designed to calm the nerves of expectant mothers preparing for delivery. When in a state of peace, the body's natural production of endorphins provides pain relief, which makes this meditation practice very useful to follow before delivering. The second meditation was created to help new mothers, who are recovering from the birth experience, to rejuvenate and heal. Hopps' gentle voice is very comforting and easy to follow, with tender music in the background to further increase the serene environment.

1. Preparation for the Delivery 24:58
2. Relaxation For You as a New Parent 15:04






PLAYING TIME 40:02
MP3 clip CD PRICE $16.00
RELAX-QUICK BY NANCY HOPPS
Self help recordings by Nancy Hopps have been widely used in hospitals and healing settings due to their inspirational qualities and effectiveness. With her second program, RELAX QUICK!, Hopps introduces listeners to a collection of simple relaxation techniques that one can do in moments, anytime, anywhere. The first track is devoted to breathing techniques and also incorporates the use of affirmations. The second track contains a variety of short processes designed to relax the body, release emotional tension, and quiet an over-active mind. RELAX QUICK! is a truly enjoyable program that anyone can implement when the need arises.

1. Introduction to Section A 1:09
2. Balloon Breathing 6:54
3. Breathing Awareness 4:59
4. Affirmation Breathing 3:58
5. Affirmation Nostril Breathing 3:52
6. Ratio Breathing 4:13
7. Affirmations 6:55
8. Introduction to Section B 1:09
9. Silent Scream 2:44
10. Color Triggers 8:37
11. Sensory Awareness 4:37
12. Past, Present, Future Thoughts 5:33
13. Backpack Lightening 3:33
14. Ideal Nature Scene 3:03



PLAYING TIME 61:24 CD PRICE $16.00






SURGERY: MINDFUL MENDING BY NANCY HOPPS
Once again, Nancy Hopps has taken a difficult life experience, and offered such compassionate guidance that it makes the journey seem less frightening, the outcome one of positive expectancy. The deep relaxation, guided imagery and affirmations for before, during and after surgery are expertly designed to create the most optimal healing environment - both internal and external. Nancy guides you through the process, as if right there beside you, holding your hand through the tough spots, always encouraging, soothing, and reminding you that "this too shall pass". Proven to improve physiological functions during and after surgery, and speed recovery times, these simple techniques are not only soothing, but scientifically soundŽand presented with genuine caring, as well!



PLAYING TIME 71:56 CD PRICE $20.00




BEST SELLERS LISTS