STEVEN HALPERN TITLES PAGE 1 of 2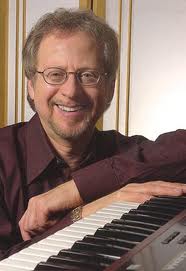 Steven Halpern is the world's leading composer and recording artist of music for relaxation, wellness and "sound health". For over 30 years, he has pioneered and promoted the healing powers of music through his recordings, books, media appearances and workshops.
Halpern's unique use of musical tone, time and space have helped millions to enjoy the stillness and peaceful place that lies within each of us. His music resonates in the key of the heart, and strikes a chord that we recognize and appreciate intuitively.
The free-floating ambience and luminous sound quality make it easy to heed the advice of spiritual teachers throughout the ages: "Be Still-and Know."
Steven's music has been heard on CBS's 48 Hours, ABC's 20/20, Oprah and John Bradshaw's PBS-TV series, Homecoming and Creating Love. He has produced over 60 recordings in the Inner Peace® and the Soundwave 2000 Subliminal self-help series.
Halpern's music is an ideal companion to yoga, massage, meditation, and healing arts practices of all kinds. His recordings are used in homes, healing centers, hospices, schools and business offices around the world. In 1971, Halpern began his pioneering research exploring sound, consciousness, and healing using brainwave biofeedback and Kirlian (aura) photography. Steven Halpern, Ph.D. is the author of Sound Health (Harper & Row, 1985), numerous articles, and a syndicated monthly newsletter.
Dr. Halpern is a popular keynote speaker at health and healing conferences, as well as massage, coaching and accelerated learning conferences.
STEVEN HALPERN TITLES PAGE 2
BEST SELLERS LISTS