THE MUSIC OF ROBERT TREE CODY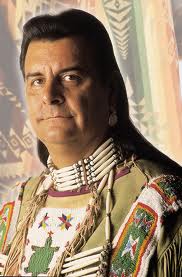 Native American multi-instrumentalist Robert Tree Cody is a global performer known for his impeccable skills of communicating through words, music, art, and education. He has performed all over the world and is a regular face in the pow-wow scene as a traditional dance professional. He is of Maricopa-Dakota descent, making way in education by frequently lecturing at various colleges and universities. He speaks to students about folklore, crafts, and musical customs of the Native American people.
A highly skilled flutist, Robert Tree Cody (Red Cedar Whistle) has released five albums with Canyon Records. He has collaborated with percussionist Tony Redhouse, Ruben Romero, vocalist Hovia Edwards, and Red Tail Chasing Hawks. His 1996 release White Buffalo showcased 13 tracks of modern musical experimentation while paying tribute to the Native American spirits of the buffalo. Four years later, Crossroads was released, featuring fellow Native American flutist Xavier Quijas Yxayotl.


DREAMS FROM THE GRANDFATHER BY ROBERT TREE CODY
DREAMS FROM THE GRANDFATHER is the latest recording from Canyon Records by Native American flutist Robert Tree Cody of the Dakota-Maricopa heritage. This collection of Native American music includes songs for both the flute and voice, while showing the close relationship between the two. Usually made from cedar, the Native American flute is an ancient instrument belonging to the native cultures of the American plains and woodlands. Traditionally, flutes have been constructed to emulate the human voice in tone and character. New audiences are discovering that few instruments are as richly expressive as the Native American flute.

1. Earth Mother 5:04
2. Kokopelli Wandering Song 4:01
3. In the Camps of Times Past 5:50
4. Whispering Journey 4:26
5. Zuni Dawn 3:45
6. Sky City 2:55
7. Moonlight Dance 4:05
8. Lakota Lullaby 5:51
9. Love Song 4:08
10. Buffalo's Journey 3:35
11. Stomp Dance 2:12



PLAYING TIME 55:55
MP3 clip CD PRICE $16.00
HEART OF THE WIND by ROBERT TREE CODY
Robert Tree Cody is an accomplished flutist, dancer, performer and a central force on America's pow-wow circuit. Will Clipman is a life-long drummer with over 50 album credits to his name. The two pair up to celebrate the beauty of traditional Native American music with this stunning release. HEART OF THE WIND focuses solely on the natural, organic interplay between Cody's flute and Clipman's drum, without any extraneous instrumentation. Cody's flute melodies are filled with subtlety and grace, providing the music with an introspective sense of calmness. Clipman gives the music a primal edge with his rhythmic drum beats, which also lie on the light side, but are very skillfully performed. This is a wonderful album from two masters of their craft.

1. Gila River Sunrise 4:24
2. Obsidian and Ironwood 3:53
3. Rain in the Dust 2:58
4. Totem Dance 4:58
5. Carrizo Breeze 4:35
6. First Contact 3:39
7. Turtle Island Waltz 4:54
8. The Hunters Begin 2:55
9. Grandfather's Breath 6:32
10. Lightning Over Sonora 3:37
11. Before the Beginning 4:33
12. Heart of the Wind 8:41



PLAYING TIME 55:55
MP3 clip CD PRICE $16.00
MAZE BY ROBERT TREE CODY, ROB WALLACE, TONY REDHOUSE
Flutist Robert Tree Cody is joined by keyboardist/sound designer Rob Wallace, singer Marlene Cody, and percussionist Tony Redhouse for a musical journey through Turtle Island. The maze represents a pictograph seen at the first part of this journey symbolizing the mystery of life for all of us. Vocals play a secondary role on this recording. Redhouse and Wallace's contemporary musical skills blend beautifully with Tree Cody's traditional flute.





CD PRICE $16.00
MP3 clip
NATIVE BROTHERHOOD by ROBERT TREE CODY & RUBEN ROMERO
Award-Winning guitarist Ruben Romero brings together Native and Spanish cultures in this spirited album. Native Brotherhood combines elements of Spanish flamenco guitar with Native American flute and steel string acoustic using a broad spectrum of open string tuning and finger picking styles. The cover painting is by celebrated Native American artist Dan Namingha.

1. Three Rivers
2. Rain Chant
3. Cool Native Jazz
4. Gentle Wind
5. Modern Traditions
6. Dance Of The Higher S#6A
7. Celtic Calling
8. Bossa Native
9. Adios Amor
10. Postcard From Seville



CD PRICE $14.00
MP3 clip
WHITE BUFFALO
The white buffalo is a powerful and positive sign that has a message for all - respect for the Earth and reconciliation and unity of the races. This album is dedicated to Miracle, the first white buffalo born in over 60 years. Native American flutist and singer Robert Tree Cody collaborates with keyboardist Rob Wallace and percussionist Will Clipman. They have combined their musical perspectives into a new expression inspired by the traditions that honor the spirit of the buffalo. These 13 songs mix the haunting sound of the traditional flute and voice, by Robert's wife Marlene, with ethnic percussion creating a truly inspired album.

1. Spring Song 4:01
2. Kokopelli's Journey 3:20
3. White Buffalo 4:42
4. Brother Eagle 3:36
5. Chokecherry Jam 4:08
6. Round Dance 3:04
7. Rain Forest Spirit 4:22
8. Brother Quetaquatl 2:28
9. Stardance 4:34
10. Canyon Spirits 3:54
11. Elk Medicine 4:28
12. Quiltmaker's Song 4:44
13. Thunder Beings 7:32



PLAYING TIME 55:52
MP3 clip CD PRICE $16.00
BEST SELLERS LISTS