THE MUSIC OF SCOTT AUGUST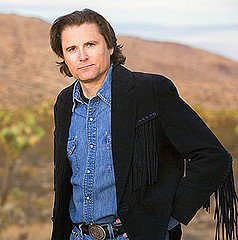 Native American Music Award winner, and three time nominee, Scott August is a nationally acclaimed composer, producer, keyboardist and Native American flute player know for his forays into World Music. His music has been featured on the nationally syndicated radio shows "Hearts of Space" and "Echoes" as well as receiving airplay on the the digital networks XM, Sirius and DirecTV.
One of the nation's most influential Native American flute players, August was a headline performer at the 2006 and 2007 Zion Canyon Flute Festival and the 2007 Central Coast Flute Festival. He is known for both his award winning music and knowledge of the Native American flute. In July 2005 he opened for Dr. Wayne Dyer at the International New Age Trade Show and he was a musical guest at the 2005 TED conference.
ANCIENT LIGHT DVD BY SCOTT AUGUST
With its majestic sun-baked canyons, earthy ruins of lost civilizations and rock formations that boggle the mind, the American Southwest is one of the nation's most picturesque regions. Many artists have been inspired by its vibrant landscapes, including NAMMY winning flutist/composer Scott August, whose gentle Native American-themed music captures the bittersweet wonder of the Southwest beautifully. This "coffee table book for your TV" feature is a feast for the eyes and ears, pairing August's musical compositions with photographic images that he took while exploring a variety of parks and monuments in the Four Corners region, including the Grand Canyon, Canyon de Chelly, Mesa Verde, Zion and more. The photography is stunning and high quality, often showing aerial views and dramatic shadows brought on by the position of the sun. Includes two bonus features: a commentary piece by August and a visual showcase of wildlife in the Four Corners region.
PLAYING TIME 65:00
DVD PRICE $16.00
DISTANT SPIRITS BY SCOTT AUGUST
Fans of earthy Native American flute music ala R. Carlos Nakai or Douglas Spotted Eagle have a new name to add to that list of performers - Scott August. This trek through the canyons of the American southwest marks the debut of the stellar multi-instrumentalist. August performs all instruments on the album, including the Indian tabla, African udus and the kalimba, South American flutes and congas, island gamelan bells and more, all superimposed against a backdrop of brisk winds, bird calls and raging streams. The music is presented in a contemporary manner, with August's tranquil, somewhat plaintive melodies providing a breathtaking glimpse of the ancient Southwestern spiritlands.

1. Emergence
2. Ancient Trails
3. Desert Light
4. Coyote Dance
5. Night Dances
6. Distant Thunder
7. Thirst
8. Solitude
9. Dawn at Mesa Arch
10. Visions




PLAYING TIME 56:38
MP3 clip CD PRICE $14.00
LOST CANYONS BY SCOTT AUGUST
The Native Southwest has long been the muse of Scott August, who has created several albums of beautiful, organic music themed after this vast, spiritually potent region of America. Listeners will find more to embrace with LOST CANYONS, which finds August exploring the sounds and tones of the ancient Anasazi flute. Discovered a few decades back in Arizona's Prayer Rock region (and recently reproduced), this end blown flute has a deep, rich tone that is similar to the Native American flute, though smoother and less airy sounding. Here, August plays the Anasazi flute alongside several other flutes (Tiger Maple Flute, Walnut Puta and the oud, among others), drums, rattles, guitar, piano, African kalimba and Andean instruments. The tracks containing the Anasazi tend to feature it solo or against very muted instrumentation, while the tracks with the additional flutes are fuller, more rhythmic and sport a contemporary flavor.

1. Morning Star
2. Raven Dance
3. Desert Skies
4. Where Spirits Dwell
5. Swallows & Nighthawks
6. Thunder on the Mesa
7. Thermals
8. Lost Canyons
9. Huukyangw (Wind)
10. Chasing the Sun
11. Twilight Canyon
12. Evening Star



PLAYING TIME 68:14
MP3 clip CD PRICE $14.00
alt=" "
NEW FIRE BY SCOTT AUGUST
The brilliant, earthy beauty of the Native Southwest once again provides a backdrop for the inspired composing of multi-instrumentalist Scott August. NEW FIRE, named after an annual tribal ceremony (dating back centuries) performed to usher in a new year, is a colorful collage of elements from both Native American tradition (flute, drums) and beyond (African kalimba, Latin American instrumentation, piano, synthesizers). The music is drenched with Southwestern ambiance, captivating the listener with images of lonely canyons, desert landscapes and seemingly endless horizons. The Native flute, August's specialty, is the primary instrument on these aural excursions, providing a haunting, tranquil voice in the midst of a sea of flowing synthesizer atmosphere and low-tempo drum beats.

1. Heart of the Sky
2. Mockingbird Canyon
3. Turquiose Twilight
4. Ravens & Red-tails
5. New Fire
6. Sedona Sunrise
7. Cactus Dance
8. Sombra de la Luna
9. Temple of the Sun
10. Ancient Memories
11. Sacred Night



PLAYING TIME 59:12
MP3 clip CD PRICE $14.00
RADIANT SKY BY SCOTT AUGUST
Find yourself in a relaxing & meditative world of sound & space. Evocative melodies & ethereal harmonies gently transport you to the sacred places of the imagination. Scott August's unique blend of shimmering pianos, haunting ancient flutes, delicate guitars, exotic world instruments, & ambient dreamscapes floats effortlessly across a Radiant Sky.

1. Calling the Sun
2. New Horizons
3. Arc of Dreams
4. River of Stars
5. Santa Fe
6. Since the Stars Fell
7. Rising from the Plateau
8. Journey of Solace
9. A Pale Radiance
10. Searching Beyond



PLAYING TIME 59:40






SACRED DREAMS BY SCOTT AUGUST
Scott August continues to explore the vividly hued vistas of the Native Southwest with his second Cedar Mesa release, SACRED DREAMS. The subtle sounds of lonely flutes, earthy percussion, kalimba and voice call to mind the panoramic landscapes of the region - of storms gathering on the horizon, the sun setting over a distant plateau and quiet pueblos nestled in the heart of a canyon. The use of nature sounds like chirping crickets and the coos of a morning dove further accentuate the improvised soundscapes, giving them a living, breathing feel. If you enjoy solo and lightly accompanied Native flute music, August's sophomore release is sure to please.

1. Earth & Sky
2. Summoning the Ancients
3. Ceremony
4. Saguaro Sunrise
5. Sinagua Spirits
6. Voices
7. Among the Pines
8. Hawk Creek
9. Mesa View
10. Sombra de la Luna (solo)
11. Canyon Dreams
12. A Clear Day
Mazdi's Song (Hidden track)



PLAYING TIME 49:39
MP3 clip CD PRICE $14.00
BEST SELLERS LISTS