THE CDS OF ALMINE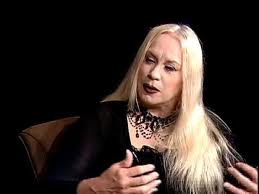 Almine is a Toltec Nagual, mystic, healer and teacher who for years has traveled through many countries empowering thousands of individuals drawn to her comprehensible delivery of advanced metaphysical concepts.

Her teachings are centered on the idea that it is not only possible to live a life of mastery and love, but that it is the birthright of every human to attain such levels of perfection. She is committed to sharing the powerful vision that God-consciousness can be attained by all.

Almine is endorsed and described as one of the greatest mystics of our time by world leaders and scientists alike. While other way-showers gather more and more students, she helps create more and more masters. Her work represents the cutting edge of mysticism; that place where the physical and the non-physical meet and new realities are born. It is here where change is rapid and insight comes quickly to wash away years of stagnation.

In February of 2005, Almine's body underwent a transfiguration, changing from mortal to immortal in the twinkling of an eye. Her books have been a roadmap to lead others into the same mastery and beyond. Masters populate her classes and are a fulfillment of a mission given to her in January 2005: prepare the leadership for a Golden Age about to be birthed on Earth.

Having lived as a Toltec Nagual (a specific type of mystic dedicated to a life of impeccability and setting others free from illusion) for most of her life, her insights into cosmology and man's role within the macrocosm are ground-breaking. Pushing illuminating insights even further than previous Toltecs have done, she has managed to solve mysteries that plagued Toltec seers for eons.





MYSTICAL KEYS TO ASCENDED MASTERY BY ALMINE
Nowhere else on earth have some of these teachings been available than through this immortal master. The way to overcome and transcend mortal boundaries is clearly mapped out for the sincere truth seeker.


PLAYING TIME 61:00

CD PRICE $12.00 MP3 clip
MYSTICAL KEYS TO MANIFESTATION BY ALMINE
Regarded as the leading mystic on earth today, Almine's grasp of the hidden laws governing the manifestation of the circumstances of our lives, is rare and illuminating. This shows how we can masterfully create truth moment by moment rather than seek it without.


PLAYING TIME 58:00

CD PRICE $12.00 MP3 clip
POWER OF EMOTION BY ALMINE
This dynamic presentation succinctly describes the great value of emotion as an impetus to growth. It explains in detail how emotion promotes awareness and how even "negative" emotions become great tools of enlightenment when properly used.


PLAYING TIME 56:42

CD PRICE $12.00 MP3 clip
POWER OF FORGIVENESS BY ALMINE
Digressing from traditional views that forgives a perceived injury, this enlightening presentation explains instead the innocence of all experience. Instead of showing how to forgive a wrong, it acknowledges wholeness. Instead of judging and dividing, it uplifts and heals.


PLAYING TIME 58:00

CD PRICE $12.00 MP3 clip
POWER OF SELF-RELIANCE BY ALMINE
Not only is self-reliance essential for developing personal power, but the cornerstone to successful relationships. Cultivating self-reliance is explained as resulting from balancing the sub-personalities - key components to emotional autonomy.


PLAYING TIME 57:51

CD PRICE $12.00 MP3 clip
POWER OF SILENCE BY ALMINE
Within the silence of the mind all things are possible. Few teaching methods empty the mind, but rather fill it with more information. As one who has achieved this state of silence, Almine meticulously maps out the path that leads to this state of expanded awareness.


PLAYING TIME 58:00

CD PRICE $12.00 MP3 clip
BEST SELLERS LISTS